CBP Announces Three Decisions on Evasion of Duties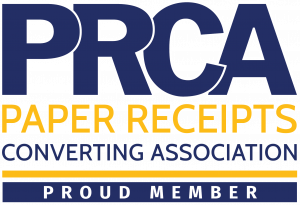 The Paper Receipts Converting Association (PRCA) has announced three key decisions by the Department of Homeland Security's Customs and Border Protection (CBP).  These decisions reflect significant progress in the PRCA's efforts to combat evasion of duties on imports of thermal receipt paper by U.S. importers.
On May 1, 2023, CBP found that there was substantial evidence that WHP Associates – a U.S. company purchasing rolls for online sale by ThermalKing – entered thermal paper covered by antidumping (AD) and countervailing duties (CVD) on China, Korea and Germany through evasion by transshipping the merchandise through Malaysia.
On May 9, 2023, CBP found that there is reasonable suspicion of evasion of AD/CVD duties by three importers of thermal receipt rolls: Lollicup USA Inc., Exquis Inc. and Sanster Corporation.  CBP found that these three importers evaded duties by transshipping Chinese thermal paper through Mega Thermal in Taiwan.
On May 12, 2023, CBP found that there was substantial evidence that Gorilla Paper, Inc., and Gorilla Paper Supply had imported thermal receipt paper from Turkey that was made from thermal paper produced in Germany and Korea.  CBP also found that Gorilla Paper misclassified thermal paper of Korean origin as carbon paper.
In addition to supporting aggressive enforcement of AD/CVD duties, PRCA maintains that the use of Good Manufacturing Practices is essential to ensuring that purchasers receive precisely what they have ordered.  The Association believes that imported converted rolls are often shorter than advertised and/or may be manufactured with improperly identified paper.
Click here to read more about these CBP decisions on the PRCA website.
Click here to learn more about the PRCA Good Manufacturing Practices.
https://gcfinc.com/site/wp-content/uploads/2020/06/PRCA-Proud-Member-e1695072551312.png
205
301
John McCormick
/site/wp-content/uploads/2015/02/gcf_logo.png
John McCormick
2023-05-24 16:19:19
2023-05-24 16:19:19
CBP Announces Three Decisions on Evasion of Duties