General Credit Forms, Inc., Investor Group Acquires K.E. Label
Contacts:
Bryan Eovaldi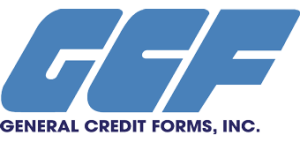 President
General Credit Forms, Inc.
(800) 325-1158 phone
(314) 216-8570 fax
Paul Vogt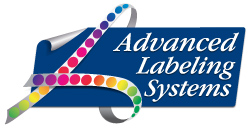 VP and General Manager
Advanced Labeling Systems, LLC
(800) 878-2208 phone
(303) 368-1814 fax
pvogt@advancedlabelingsystems.com
Don Posey

President
K.E. Label Corporation
(314) 551-0110 phone
(314) 551-0112 fax
K.E. Label Corporation Is Acquired by General Credit Forms, Inc's Investors
Earth City, MO – On April 4, 2016, the investor group that owns General Credit Forms, Inc. (GCF) completed the acquisition of K.E. Label, a St. Louis, MO based company that specializes in the design and manufacture of labels and tags.  K.E. Label joins a portfolio of companies that includes General Credit Forms, Inc. (GCF), Golden Business Forms, Inc (GBF), South Seas Data, LLC (SSD), McCormick Paper Company, Inc. (MPC) and Advanced Labeling Systems, LLC (ALS).
All of the companies held by this investor group are involved with manufacturing, warehousing and distributing products and services for the point-of-sale bankcard payment industry, money transfer industry, manufacturing, food and beverage, industrial and medical industries.  The companies collectively service an impressive list of Fortune 500 customers and see clearly that the addition of K.E. Label to the current stable of affiliate companies will enhance the breadth and quality of services provided to their customers.
K.E. Label currently develops and manufactures pressure sensitive labels for Fine Retail, Food Service and Industrial products. They produce high quality 4 color process labels and tags for a number of regional and national companies and are one of the largest producers of scale labels in the Midwest.
Don Posey, President of K.E. Label said, "General Credit Forms, Inc. and Advanced Labeling Systems, LLC have the technology and resources to strategically extend our pressure sensitive label products to an even larger market place, especially in the food and beverage, financial services and consumer packaging industries.  We feel strongly that our alliance with this ownership group will serve to strengthen K.E. Label both operationally and organizationally in an increasingly global market.  Through the utilization of existing group synergies combined with those of the family of companies owned by this investor group, we aim to diversify our product offering to significantly grow our existing customer base and expand our distribution channels."
Bryan Eovaldi, President of all the affiliated companies said, "The acquisition of K.E. Label provides additional scale to our existing label product offerings into the collective affiliated companies' portfolio of products and services.  It will further the companies' strategic position to remain the dominate provider of products and services for an ever growing consumer base.  We are delighted that K.E. Label is now a part of our family of companies."
Collective products now offered by the companies include; printed forms and sales receipts, printed and blank POS rolls, proprietary POS hardware, thermal transfer and direct thermal printers, traditional POS terminal equipment, depot and repair services on proprietary and traditional POS equipment, POS ribbons and imprinters, labels and decals, security products, checks and general business forms, call center services, warehousing and distribution services and a variety of other items used in banking, gaming, ATM's, money transfer, retail petroleum/c-store and the bankcard industries.
https://gcfinc.com/site/wp-content/uploads/2016/04/KE_267_62.jpg
62
267
John McCormick
/site/wp-content/uploads/2015/02/gcf_logo.png
John McCormick
2016-05-24 10:40:32
2018-06-07 14:41:46
General Credit Forms, Inc., Investor Group Acquires K.E. Label